Hatagoya Yuimaru EAST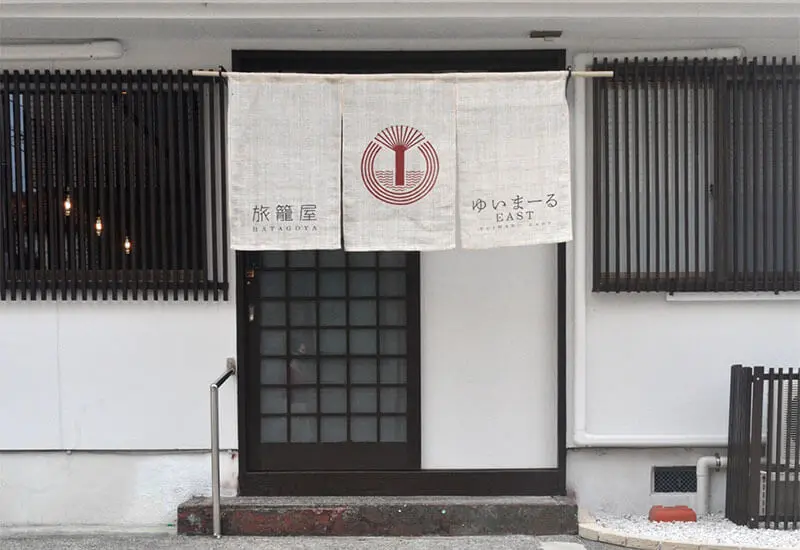 Opened in 2020, "Hatagoya Yuimaru EAST" is an inn named by the proprietress who manages the inn so that the relationship between people can be connected through the trip.
The old folk house, which was originally an izakaya, has been renovated into a cozy inn that makes you want to stay for days. Although it is located close to popular tourist destinations, we offer it at affordable prices throughout the year.
See more
Rooms
There are 3 types of rooms.
From small groups to large groups of family and friends are available to stay.
All rooms are designed in Japanese style, so you can feel the calm atmosphere. In addition, all rooms are equipped with a smart lock, shower room, and washroom.
101 Small double size Koala mattress.

101 Japanese-Western style sofa.

Youtube , Netflix are unlimited viewing.

All rooms are equipped with washbasin and shower room.

202 A spacious space, max 7 guests.
Location
It is just 700 meters away from Higashi Chaya District. The hostel is 4 minutes walk to the Kanazawa Loop Bus stop , and 3 minutes walk to a convenience store. Really convenient for travelers.
1-24-9 Moriyama, Kanazawa City, Ishikawa Prefecture 920-0843
tel. 080-7856-2445
Reception hours: 9:00-18:00 (irregular holidays)
How to arrive
Frequently Asked Questions
Q:About Check-in and Check-out time

A: The check-in time is 15:00~24:00, and the check-out time is 10:00.

Q:Is there a parking lot?

                       

A:There are 2 parking lots for free. The parking location is explained in the house guide that will be sent to you before your stay.
 *Reservations are required in advance to use the parking lot.

Q:Can I use a pick-up service for free?

A:Pick-up service from Kanazawa station to accommodation is available.
 Please contact us at least 3 days in advance. (Pick-up time: 9:00-19:00)

Q:Can I store my luggage before check in or after my stay?

A:It is possible to leave it in the accommodation's free space before check-in.
 Luggage cannot be stored after check-out.

Q:Are there staff members at the accommodation during my stay?

A:The staff are not stationed in the hotel. The emergency contact information will be provided in the house guide that will be sent the day before.
See more