Hatagoya Yuimaru EAST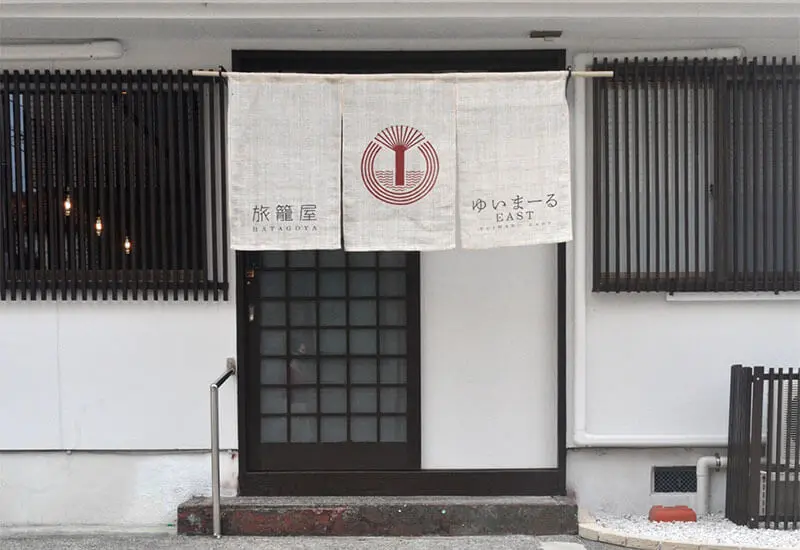 Opened in 2020, "Hatagoya Yuimaru EAST" is an inn named by the proprietress who manages the inn so that the relationship between people can be connected through the trip.
The old folk house, which was originally an izakaya, has been renovated into a cozy inn that makes you want to stay for days. Although it is located close to popular tourist destinations, we offer it at affordable prices throughout the year.
See more
Rooms
お部屋はぜんぶで3種類。
少人数でのご利用から、家族や友人同士の大人数のご利用に対応しております。
All rooms are designed in Japanese style, so you can feel the calm atmosphere. In addition, all rooms are equipped with a smart lock, shower room, and washroom.
101 Small double size Koala mattress

101 Japanese-Western style sofa

Youtube , Netflix unlimited viewing in the room.

All rooms are equipped with washbasin and shower room

202 A spacious space ,composed of 18 tatami mats
Location
It is just 700 meters away from Higashi Chaya District. The hostel is 4 minutes walk to the Kanazawa Loop Bus stop , and 3 minutes walk to a convenience store. Really convenient for travelers.
1-24-9 Moriyama, Kanazawa City, Ishikawa Prefecture 920-0843
tel. 080-7856-2445
Reception hours: 9:00-18:00 (irregular holidays)
How to arrive
よくある質問
Q:チェックイン・チェックアウト時間について

A:チェックイン15:00〜24:00、チェックアウト10:00となっております。

Q:駐車場はありますか?

A:3台分あります(無料)。ご宿泊前に送付するハウスガイドに駐車位置を案内しています。
 ※駐車場ご利用の際は、事前にご予約が必要です。

Q:送迎サービスを利用できますか?

A:金沢駅ー宿の送迎が可能です。
 3日前までにご連絡ください。(9時~19時)

Q:チェックイン前、チェックアウト後に荷物を預けられますか?

A:チェックイン前に宿内フリースペースに置くことは可能です。
 チェックイン後はお預かりできません。

Q:滞在中宿のスタッフは常駐していますか?

A:常駐はしておりません。緊急連絡先は前日に送付するハウスガイドでご案内いたします。
See more